Understanding Language Disorders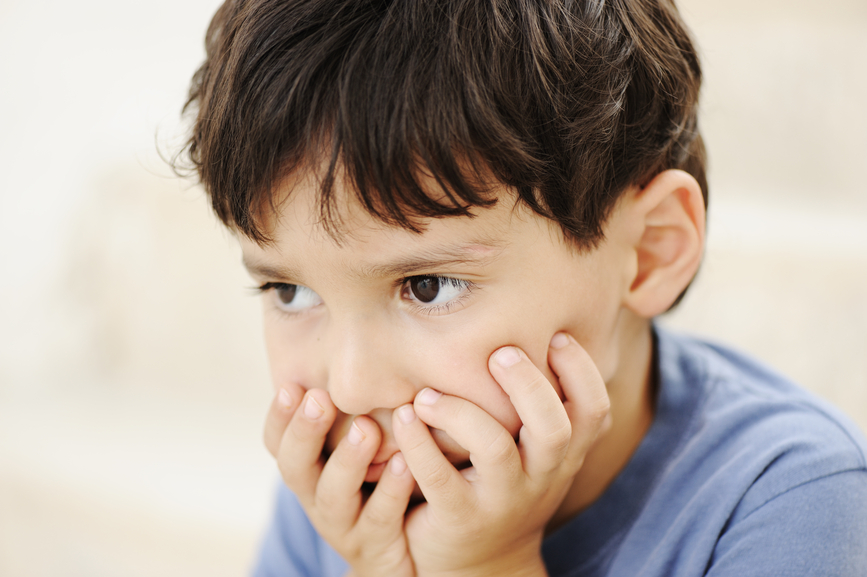 Language disorders can make it difficult for kids to understand what people are saying to them and to express their own thoughts and feelings through speech. They can also affect how kids learn and socialize. If you're concerned your child has a language disorder, you're not alone. They're surprisingly common childhood conditions. And there are many ways to treat them.
Learning more about language disorders is a good first step toward helping your child. Read on for key facts about language disorders and suggestions for how you can help your child.
Language disorders are common in children.
Speech therapy can help kids with language disorders.
With help and understanding, your child can learn to manage his language disorder and make the most of his strengths and talents.
[1] "Language Disorder - Children." Nlm.nih.gov. U.S. National Library of Medicine. Web.http://www.nlm.nih.gov/medlineplus/ency/article/001545.htm
[2] Ervin, Margaret. "SLI: What We Know and Why It Matters."Http://www.asha.org/. The Asha Leader.
http://www.asha.org/Publications/leader/2001/010626/sli.htm
[3] "Encyclopedia of Mental Disorders: Expressive Language Disorder."Minddisorders.com. Advameg. Web. http://www.minddisorders.com/Del-Fi/Expressive-language-disorder.html#ixzz2glJtjtgF
[4] "Language Disorder - Children."
[5] U.S. Department of Education. Twenty-Ninth Annual Report to Congress on the Implementation of the Individuals with Disabilities Education Act: 2007.
[6] Choudhury, Naseem, and April A. Benasich. "A Family Aggregation Study: The Influence of Family History and Other Risk Factors on Language Development." Journal of Speech, Language, and Hearing Research 46 (2003): 261–72. ASHAWire. Web.http://jslhr.pubs.asha.org/article.aspx?articleid=1781178
[7] Roth, C., P. Magnus, S. Schjolberg, C. Stoltenberg, P. Suren, I. W. McKeague, G. Davey Smith, T. Reichborn-Kjennerud, and E. Susser. "Folic Acid Supplements in Pregnancy and Severe Language Delay in Children." JAMA: The Journal of the American Medical Association 306.14 (2011): 1566–573. JAMA Network. Web.http://jama.jamanetwork.com/article.aspx?articleid=1104494
[8] "Specific Language Impairment." Specific Language Impairment. NIH, NIDCD, Mar. 2011. Web. http://www.nidcd.nih.gov/health/voice/pages/specific-language-impairment.aspx#3
[9] Spiliotopoulou, Vasiliki. "Expressive Language Disorder and How It Connects with Mood and Behavior Disorders: A Guide for Parents." Sbbh.pitt.edu. School-Based Behavioral Health, Nov. 2009. Web. http://www.sbbh.pitt.edu/files/audio/podcasts%202113%20fall%202010/
Exprsv_Lang_Disordr_Spiliotopoulou.pdf
[10] Whitehouse, Andrew J. O., Helen J. Watt, E. A. Line, and Dorothy V. M. Bishop. "Adult Psychosocial Outcomes of Children with Specific Language Impairment, Pragmatic Language Impairment and Autism." International Journal of Language & Communication Disorders 44.4 (2009): 511–28. NCBI. Web.
http://www.ncbi.nlm.nih.gov/pmc/articles/PMC2835860/
[11] Catts, H. W., S. M. Adlof, T. Hogan, and S. Ellis Weismer. "Are Specific Language Impairment and Dyslexia Distinct Disorders?" Journal of Speech, Language, and Hearing Research 48.6 (2005): 1378–396. NCBI. Web.http://www.ncbi.nlm.nih.gov/pmc/articles/PMC2853030/#!po=84.7826
[12] Sadock, Benjamin J., Harold I. Kaplan, and Virginia A. Sadock. Kaplan & Sadock's Synopsis of Psychiatry: Behavioral Sciences/Clinical Psychiatry. 10th ed. Philadelphia: Lippincott Williams & Wilkins, 2007. Print.
[13] Goldstein, H., and P. Prelock. Treatment Efficacy Summary. ASHA. Web.
http://www.asha.org/uploadedFiles/public/TESChildLanguageDisorders.pdf
[14] "Expressive Language Disorder." Learnalberta.ca. Government of Alberta. Web.http://www.learnalberta.ca/content/inmdict/html/
expressive_language_disorder.html
[15] "Speech and Language Delay and Disorder." Med.umich.edu. University of Michigan Health System, Nov. 2012. Web. http://www.med.umich.edu/yourchild/topics/speech.htm
[16] Learning Disabilities Association of America. "Nurturing Oral Language Skills." LD OnLine. WETA. Web. http://www.ldonline.org/article/6314