Understanding Nonverbal Learning Disabilities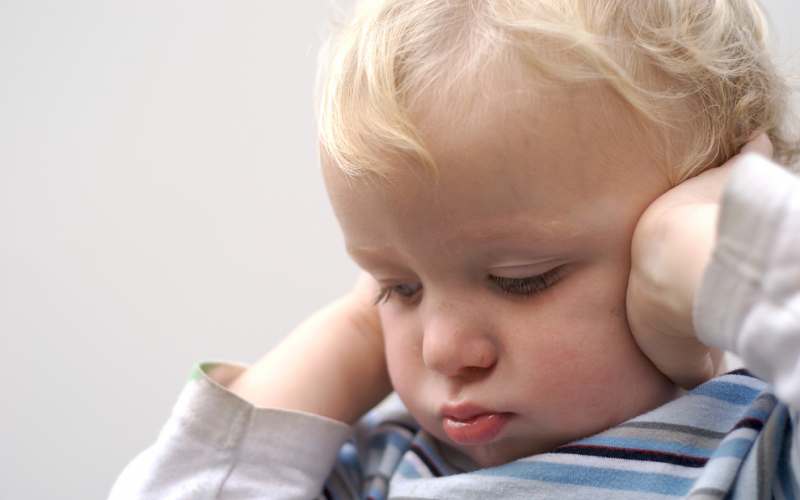 Many people think of "learning disabilities" as issues with verbal skills such as reading or writing. But what if your child has strong verbal skills and a big vocabulary, but doesn't understand when somebody is being sarcastic? What if he reads at an advanced level but can't tell you the most important parts of the story?
These are classic signs of nonverbal learning disabilities (NVLD). NVLD is a brain-based condition that affects skills like abstract thinking and spatial relationships. While NVLD can affect your child's learning in many ways, it creates an even bigger challenge when it comes to your child's social life. Read more about the signs of NVLD, possible treatments and ways you can help your child at home.
What are nonverbal learning disabilities?
Many learning and attention issues create social challenges. But these are the mainsymptoms of NVLD. NVLD affects a child's social skills, but not his speech or writing skills.
Children with NVLD tend to talk a lot, but they don't always share in a socially appropriate way. Or they might not relay the most important information. They often miss social cues, so making and keeping friends is a big challenge. There can also be misunderstandings with teachers, parents and other adults.[1]
Unlike kids with language-based learning disabilities like , kids with NVLD have trouble understanding communication that isn't verbal. That includes body language, tone of voice and facial expressions.
When a classmate says something in a teasing voice, a child with NVLD may think it's serious. He may also laugh at something serious if the speaker is smiling a little. Not getting the subtle, unspoken messages people send out makes it hard to form friendships and fit in with other kids.[2]
To better understand what nonverbal learning disabilities are, it helps to know more about language-based learning disabilities. Kids with those issues have trouble with reading, writing and spoken language. Their speech and language skills tend to be weak; they struggle with accuracy and speed in their work.[1]
Some children with NVLD have good language skills, but they have trouble sorting through information and understanding bigger concepts. They may not have issues with written or spoken language. But they may think in literal terms and miss subtle, nonverbal cues.[3]
Researchers don't know the exact cause of NVLD. But they believe it's related to differences in various brain processes located in the left and right regions of the brain.[4]
Although there's growing awareness of the condition, NVLD is controversial in medical circles. It does not appear in the Diagnostic and Statistical Manual of Mental Disorders(DSM-5), the latest update of the guide used by doctors and therapists to diagnose learning disabilities.[5]
Also, NVLD is not recognized as a disability covered by the (IDEA). Children with NVLD-related symptoms may still be eligible for special education services if they're found to have a that's interfering with educational progress.
NVLD can make learning difficult, but that doesn't mean a child with NVLD isn't bright. Like most kids with learning disabilities, kids with NVLD typically have average or above-average intelligence.[1] It's also important to know that NVLD is not the same as Asperger's syndrome or autism, though each can affect social skills and social interaction.
How common are nonverbal learning disabilities?
It's hard to know exactly how many kids have NVLD. That's because there's no clear definition of what this category of learning disabilities includes.[1] Studies estimate that around 1 in 100, or 1 percent, of kids in the United States may have NVLD.[6] It tends to affect boys and girls about equally. It doesn't seem to run in families the way attention issues and language-based learning disabilities do.[7]
NVLD often coexists with . In fact, studies suggest that up to 80 percent of kids with Asperger's also have NVLD-related symptoms.[8] NVLD symptoms may coexist with , though statistics aren't available.[9]
What causes nonverbal learning disabilities?
Experts don't know the exact cause of NVLD-related symptoms. But they are looking into a number of theories involving differences in important brain processes and functions in the left and right sides of the brain.
There's a lack of consensus among experts regarding whether NVLD exists and what could be the underlying causes for NVLD symptoms. For example, some experts think the issues may be caused by damage to the part of the brain that sends signals between the two sides. Others think the problems may lie with the frontal lobe of the brain, an area of the brain that includes executive functioning skills such as , organization and planning.[3,7]
The diagnosis of NVLD is controversial among doctors and psychologists.
NVLD isn't recognized as a disability under the Individuals with Disabilities Education Act, but there are still ways kids with NVLD could be eligible for special education services.
There are therapies and strategies that can help kids with NVLD at home and at school.
[1] Horowitz, Sheldon H. "Nonverbal Learning Disabilities: A Primer." NCLD.org. National Center for Learning Disabilities. Web. http://www.ncld.org/types-learning-disabilities/adhd-related-issues/autism-spectrum-disorders/nonverbal-learning-disabilities
[2] "Non-Verbal Learning Disability (NLD or NVLD): Your Child." Med.umich.edu. University of Michigan Health System. Web. http://www.med.umich.edu/yourchild/topics/nld.htm
[3] "Nonverbal Learning Disorder Syndrome." Spinabifidasupport.com. Hydrocephalus Association. Web. http://www.spinabifidasupport.com/nvldsyndrome.htm
[4] Fudge, Emily S. "What Is NLD Syndrome?" Nldontheweb.org. NLD on the Web. Web.http://www.nldontheweb.org/nldentrylevelreading/whatisnldsyndrome.html
[5] "DSM-V to Exclude Asperger's, PDD-NOS & NLD in 2013; Wait, What?" Lifedevelopmentinstitute.org. Life Development Institutes. Web.http://lifedevelopmentinstitute.org/aspergers-syndrome/dsm-v-to-exclude-aspergers-pdd-nos-wait-what/
[6] Torppa, Cynthia B. Autism, Asperger's Syndrome, and Nonverbal Learning Disorder: When Does Your Child Need Professional Help? Ohio State University Extension, 2009.http://ohioline.osu.edu/flm03/FS11.pdf
[7] Zieman, Gayle. "Nonverbal Learning Disability: The Math and Handwriting Problem." Parenting New Mexico Feb. 2000. Ziemang.com. Web.http://www.ziemang.com/pnm_articles/0002ld.htm
[8] Dinklage, David. "Asperger's Disorder and Non-Verbal Learning Disabilities: How Are These Two Disorders Related to Each Other?" AANE.org. Asperger's Association of New England. Web. http://www.aane.org/asperger_resources/articles/miscellaneous/
asperger_nonverbal_learning.html
[9] Butcher, Brianne J. "Attention in Children and Adolescents with Nonverbal Learning Disabilities." Thesis. University of Texas at Austin, 2009. University of Texas at Austin. Web. http://repositories.lib.utexas.edu/handle/2152/6546
[10] Volden, Joanne. "Nonverbal Learning Disability: What the SLP Needs to Know." Asha.org. American Speech-Language-Hearing Association. Web. 20 Jan. 2014.http://www.asha.org/Publications/leader/2002/021022/f021022.htm
[11] Brace, Patty. "What Are Nonverbal Learning Disabilities?" LDAO.ca. Learning Disabilities Association of Ontario. Web. http://www.ldao.ca/introduction-to-ldsadhd/ldsadhs-in-depth/articles/about-lds/what-are-nonverbal-learning-disabilities/
[12] Hubbard, Anastasia, and Brenda S. Myles. "Nonverbal Learning Disabilities." GreatSchools.org. GreatSchools. Web. http://www.greatschools.org/special-education/LD-ADHD/907-nonverbal-learning-disabilities.gs